Contact Details
(01369) 702366

info@cowalphysiotherapy.co.uk

16 Hunter Street, Kirn
Dunoon, PA23 8DZ
---
---
Prices
Initial assessment
£45
Follow up
£40
Discounts available
---
---
---
---
---
Opening Times
Mon
10am
to
7pm
Tue
9am
to
5pm
Wed
9am
to
6pm
Thurs
10am
to
6pm
Fri
9am
to
5pm
Sat
By request
Frequently asked questions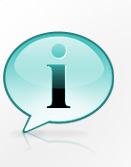 Do I need a GP referral?

It is not necessary to have a referral from your GP but some insurance companies do require a letter from your GP before you commence treatment.

Do you take insured patients?

Yes: we are recognised by most of the major private health insurance companies and can invoice insurers directly for the cost of treatment (subject to the terms and conditions of your particular medical insurance policy).

My insurance company has said my physiotherapist must be HCPC registered: are you and what does this mean?

Elaine is registered with the Health & Care Professions Council (HCPC) and Chartered Society of Physiotherapy (CSP). This means that she is required to comply with the professional standards set by the HCPC and CSP giving you the reassurance that you are being treated by a fully chartered physiotherapist.

What should I wear?

In order to examine the part of the body that's affected the physiotherapist needs to be able to see it and will need to assess your ability to move so you should wear something that is easy to remove on the affected area and something that you can move in.

How many times do I need to come?

Everyone is different and so are your needs. Depending on your assessment, you may need just 2 or 3 sessions and for more long standing and complex problems you may need several treatments.

Do you do home visits?

Yes: please contact us for details on pricing and availability.
If your question isn't answered here please contact us for more information.